Is there any ideal age gap for marriage? This is a common question that comes to mind when someone thinks about their marriage.
When you begin dating someone and think to marry him or her, there's a large range of things you maybe consider to determine compatibility like importance, attraction, identity, character, personality, and interests.
But you miss one thing to consider which is the age difference between you and your dating partner.
While it's a real fact that in a relationship age difference of 10 years or more may create many marital problems in your daily life. So both live an unhappy married life.
It affects both physical intimacy and emotional intimacy in your relationship and it is not a matter to skip.
The question is there an ideal age gap for marriage or what should be the age gap between couples?
According to scientists and their study, there is an ideal age gap difference in a relationship that can improve your chances for everlasting love.
What is the age gap for marriage?
The distance between the age of two partners is known as the age gap. And the age gap ratio differs from culture to culture.
In some cultures, the age of the husband is always older than a wife and it's very common in some countries also. They only see that the husband should be older than the wife.
And these people have no idea about an ideal age gap between couples so they do mistakes and make their married life hell.
Whether you are at the point where you found "the one" and you already know that there's no exact procedure for a successful and healthy marriage.
A happy relationship is committed by the people in it, and many factors contribute to its long-term success. After all, the best things in life never come without work and effort.
But for a healthy and successful relationship, understanding, love, and respect for both partners are very necessary. But the understanding of both partners is the same when the age difference between the two is less or they are the same age.
But love doesn't know the age, color, caste, standard, background, or expectations. Here, we explain the ideal age gap for a long-term successful relationship.
What is the ideal age gap for marriage?
According to research in the Journal of Population Economics, marital satisfaction reduces considerably in married couples with a huger age difference compared to couples of the same age.
Couples with a 0 to 3-year age gap exhibited enormous fulfillment and happiness than those with a 4 to 6-year age difference.
Furthermore, couples with a four to six-year age gap indicated considerable satisfaction than those with a seven-plus year age gap.
In common, marital satisfaction lessened as the age difference increased.
One theory supported by proof delivered in the research is that otherwise-aged couples are less resilient to adverse surprises in the relationship, including both financial hardship and disease.
Although not precisely tested for, other life cycle-related components including children and retirement were spoken of.
It's also worth noting that, on average, both men and women exhibited tremendous levels of marital satisfaction when married to younger partners than those with partners older than them, nonetheless of the age difference.
Regardless, that primary higher satisfaction comes after 6 to 10 years of marriage.
What is the ideal age difference for marriage?
Well, look at it this way. The age difference sometimes works in some cases where it is not expected.
And different age gaps work for different age gap couples, being sure of their emphases and what they pursue in marriage.
Whether you are an older man with a younger woman or a young man arranged in a match with an older woman, an ideal age difference can considerably affect compatibility between a couple.
To assist and support you to decide what would be a relevant age difference for the relationship between you and your future life partner, being sure of personal aspirations and preferences, let's take a look at how different racks of age differences influence a marriage.
Related Reading: What are 5 love languages?
5-7 years age gap for marriage.
Still, many people believe that a 5-7 year age gap for marriage between husbands and wives is ideal.
Statistics indicate that the average or ideal age gap in all presidential weddings in the US is 7 years.
Given how these power couples weather the most tumultuous stroma during their time in social life and Sail through, a five to seven-year gap may well be the ideal age gap for couples.
Negative sides of 5 to 7-year of age gap:
Limited ego assaults.

An open partner is always more mature.

The man can catch up with the woman's level of adultness or maturity.
10 years age gap in marriage.
A ten-year age gap between husbands and wives is spanning it a little, but such marriages do have a reasonable chance of survival.
Many celebrity couples are here who live happy and healthy relationships. They are proof that a 10-year age gap is a totally favorable age difference in marriage and they never face any difficulties related to age.
Here we mentioned some famous couples or some celebrities whose age gap is over 10 years and they are Ryan Reynolds and Blake Lively, Nick Jona and Priyanka Chopra, Chris Pratt and Katherine Schwarzenegger, and the King and Queen of Bhutan some of the power couples who prove that a 10-year age gap can be the excellent and ideal age gap between husband and wife.
Negative sides of 10 year age gap:
Maturity differences.

The desire for coming into their own.

Compatibility problems.

Both spouses should be settled.
20-year age gap in marriage.
We never call this the perfect or ideal age gap between groom and bride but marriages such as this age gap are not uncommon.
There are some examples of a 20-year age gap in marriage are Amal Clooney and George Clooney, with a 17-year age gap, Camila Morrone and Leanardo DiCaprio at 23 years, Catherine Zeta-Jones and Michael Douglas, at 25 years, Calista Flockhart and Harrison Ford, at 22 years, there are quite a few examples in showbiz and public figure that prove that the 20-year age gap in marriage can be successful.
Negative sides of the 20-year age gap:
Compatibility.

No similarity.

The older spouse might become dominating.

And the age only increases.

Different types of fitness and health issues.

Dealing with the older partner's health troubles.
What age gap works better in marriage?
It turns out that looking at someone close to your age is where it's at and tying the knot with someone even one year older or younger than you means a 3% increase in your possibility of getting a divorce.
While everyone is different and also their personality and people thrive in all types of relationships, this really looks like to be a pattern worth reporting.
Of course, correlation does not comparable to notification, and the experimenters observed many other components such as how long you understood each other before getting married, how much savings you make, how frequently you go to spiritual services, and your behaviors toward each other must also be taken into consideration.
How much of an age gap is too much in a relationship?
More precisely, if you and your partner are about five years distant in age, you confront a 17% higher chance of divorce.
And if you and your spouse share an age gap of about 10 years gap, that number of divorces or break up increases quite a bit to 38%.
Unfortunately, we've received even worse information for people with at least 20 years of age gap between them.
And the chances of divorce or separation increase to a huge 95% above those of couples who are of the same age.
Maybe the most shocking news for us is that there are some couples with a 30-year age gap and which is the maximum age difference for marriage who are 172% more likely to divorce or separate.
Related Reading: 15 effective tips to cope after divorce.
Is big age gap relationships work?
A study from 2014 connects marriages or relationships with larger age differences with higher rates of break-up or divorce, although the future is crucial to corroborate this link.
But just because this link exists, it doesn't mean your relationship is convicted.
However, age is not the only thing that makes a relationship work, some other factors related to relationship success include.
1. Higher education for both spouses.
2. Economic assurance.
3. Having children.
4. Lower levels of neuroticism, or tendency to suffer low moods, in both spouses.
5. Secure attachment styles with each other.
6. Both have healthy communication skills.
7. A very good relationship with other family members.
8. Highly emotional connection.
9. Satisfaction and enjoyment with your romantic life in the relationship.
In a relationship age gap is just one factor that can impact the happiness and success of your relationship.
And it won't be a factor that can be heavy in the relationship when other factors play a strong role to make their relationship stronger.
Related Reading: 10 ways to save a failing relationship.
Issues with age gaps in relationships.
In many relationships with large age gaps, they might experience a couple of extra roadblocks.
Social humiliation.
Power inequality.
Overcoming issues related to age gaps.
Whether you're striving or dealing with less-than-understanding loved ones or the only question about the future of your relationship as you both age, the following points and suggestions could help you overcome the challenge together.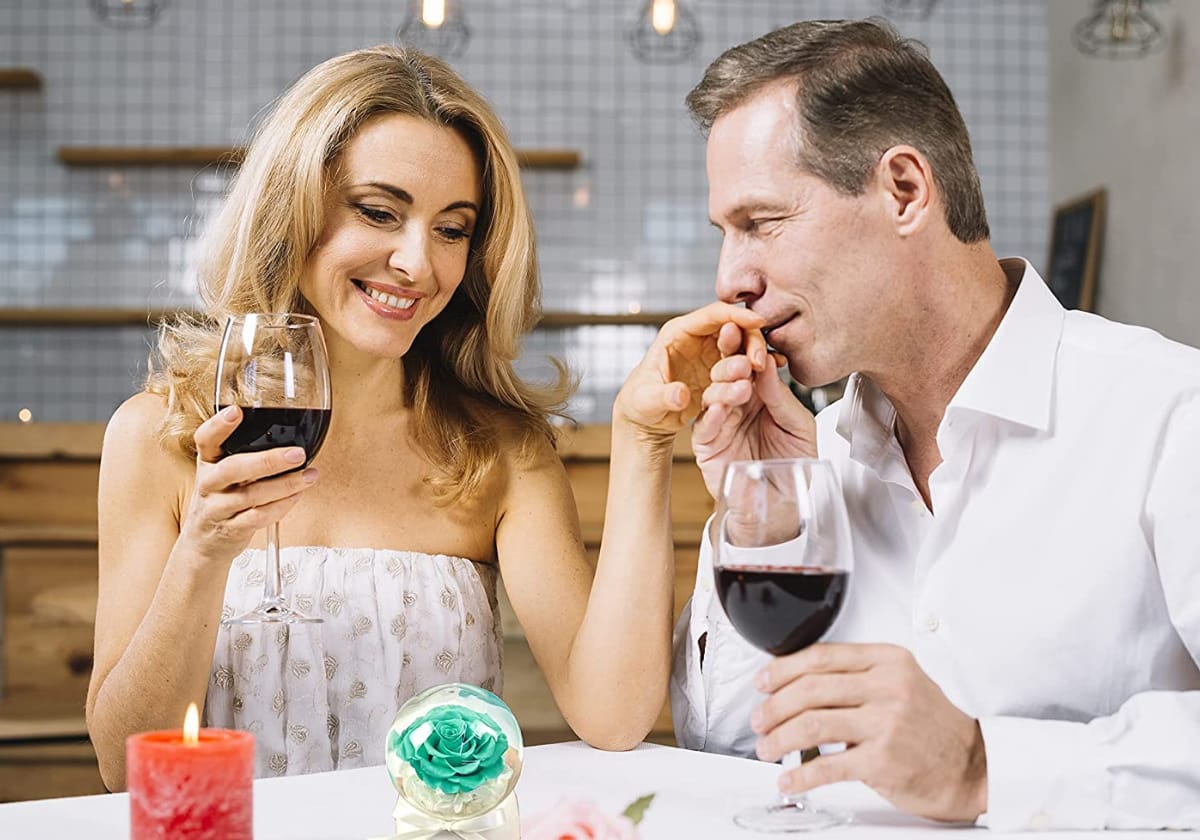 1. Establish boundaries.
Here many peoples in our surroundings whom more interested to cross other personal boundaries.
And these people question or judge your relationship, which they are not a part of, violating the boundaries you both establish for your long-term relationship.
We empathize that establishing boundaries with judgemental loved ones is a useful way to remind outsiders that even if they don't appreciate or understand your relationship, they need to respect it.
2. Communication.
Challenges are part of every relationship even successful relationships. So challenges enter into your relationship and you face it, you need to have open and honest conversations about the challenges.
We highlight here that it's a nice idea to spend some quality time together and create time in your busy schedule for each other to share how you both feel.
Related Reading: How to make safe my relationship?
3. Consider your responses to others' comments.
Sometimes it may happy for some couples that they face other persons' comments and it may be necessary for you and your spouse to desensitize yourselves to some crucial comments you might confront.
It might also be a promising and reasonable idea to think of a few responses to the most common comments you receive.
4. Locate your support network.
When it comes to dealing with outsiders' opinions or decisions about your relationship, then learning about other age-discrepant couples helps.
Finding similar couples in your circle or periphery and building a sense of neighborhood with them could also let you and your spouse build relationships with others who "get it".
5. Counselling.
If you and your partner feel stressed and tense to navigate all the challenges alone, you can also be in some outside support for strengthening your relationship.
An experienced and skilled couples counselor could help you scrutinize different boulevards for dealing with these challenges and communicating your opinions about them.
You also like to watch this video: Ideal age gap for marriage.
Bottom line from Progrowinlife.
In any relationship, as well as those with huge age gaps, feeling comfortable with their partner is important. First, you need to know who you are and what your relationship means to you.
Finally, like with any healthy and successful relationship, being clear, honest, and trusting with each other is the best way to be ready for future friction.
Focus on ways to stave off the gap in your ages by building a range between you, and understanding that you may be at different phases of your life at any given time, and that's okay.
Mutual love and respect between you two and open communication will go a long way in crossing any gap it may be the age difference of your relationship.
You also like to read these articles:
How to recover your relationship?
What is the hardest year of marriage?
Why 1st the year of marriage is hardest?
FAQs (Frequently Asked Questions).
What is the best age gap between husband and wife?
For a healthy and successful married life, the best age gap between husband and wife is zero to three years.
This age difference showed greater satisfaction than those with a 4 or more 4-year age gap.
But this difference varies from culture to culture so there is no fixed age gap.
How much of an age gap is OK?
5 to 7-year is generally an acceptable age difference.
However, there is no right answer because it all about depends on the situation.
You need to consider what are more important factors in your relationship and if there are so many things that make a strong bonding between you and your partner then age doesn't matter.
Is a 10-year age gap OK for marriage?
In research, it was found that the partners with more than a 10-year gap in age experience social disapproval.
But when it comes to your relationship, both men and women like someone their same age but they are more open to someone who is 10 or more years junior or senior.
In our society, there are many examples whose age differences are 10 or more than 10, but still, they happily spend their married life together.
Is 7 year age gap too much for marriage?
Absolutely not, because the ideal age gap between the partners is 5 to 7 years. In the US the average age for marriage is 7 and it is legally accepted and also accepted by society.
If you think that age can affect your understanding and maturity then it totally depends on you and your partner.
If you date someone and that person is elder than you or smaller than you in age but you never feel any awkwardness then it's ok.
Is 14 year age difference too much?
We found some couples who are in a relationship where their partner and they have 15 years or more age difference and they are happy together.
But we also found that many divorces happen due to a large age gap meaning more than 10 years.
So this 14-year age gap may be too much for you or may not. If you set your mind to marry then focus on other factors that make your relationship stronger and this age gap was suppressed by these factors.