What is husband material? A simple answer is a person or a guy who is good enough for you and he is perfect to spend the rest of life together. In the beginning, he is serious about you and your relationship.
Well, all men can be boyfriends but not husbands because every guy was not the same and they do have not the same quality. So some of them date you for fun and easily jump to another relationship when they found new and attractive.
And many people have the qualities of a good husband material but they don't have the idea of getting married. If someone chooses them for a live-in-relationship then it's not bad for them because they can happily cohabit with their partner.
While you started a relationship or starting a long-distance relationship, you must focus on one question, "Is he husband material?" Because if you have a little knowledge about that then you select the best life partner for you.
But how do you know if he's husband material? Simple, it totally depends on you — what you are looking for in a guy and it's only your decision that you need these things from your partner.
It's normal to hear your friend's and family members' opinions about a good husband but, naturally, your choice is different and you need some other qualities in your soulmate. If you are a mature person then you take your decision.
The main top question that every girl thinks about when they are hoping for marriage is how to tell if he's husband material? Because you know that marriage is both complex and delicate.
So before taking any decision about marriage with the person whom you love or your family members are selecting for you, you just look at these 7 things.
Physical stability.

Emotional stability.

Spiritual stability.

Financial stability.

Mental stability.

Social stability.
But you want some signs he's husband material because the above things are not visible in our eyes. That's why you need the subtle signs he's husband material.
Signs he's husband material.
Before marriage spending some together time never gives you the surety that he's husband material. Each person shows their good sites for a better impression, so you need to keep your eyes open and shared and also keep your seven senses active and follow these 20 tips which help you to easily look at the signs he's husband material or not.
He confidently asks you to marry.
Nowadays, Saying "I love you" is common but if a guy proposes to you with confidence that he never breaks up the commitments that he gives you at the time he says, "will you marry me?" in the future. Then that is enough for a girl to say a big "yes". Someone proposing you means he likes you.
If you feel that he is perfect for you then it doesn't mean that you overlook other signs. You definitely look at other qualities of a good husband.
You feel appreciation from him.
When you are in problem or stressed in your life and you found a helping hand from him then you are sure that he's husband material.
If you have been in a relationship with him before and he is solving all your problems then this is the sure sign he's husband material. So it's good for you to hold his hand for a lifetime.
And the most amazing thing is if he is helping you at the time of wedding preparation and taking you for a lunch and making you feel stress-free then you know that he likes you very much.
Related reading: 22 best tips for a successful long-distance relationship.
He is proud of you.
When you hear that your boyfriend or would-be is too eager to marry you, and he can't wait any longer then it's good news for you because he loves you and his aim is to marry. So, these are the signs that he's husband material.
And he always compliments you about your dress or sense of humour or ability and other qualities then you confirm that he is perfect for you to go a long journey in your life.
Seriously, this is the happy moment when you listen to your other half shining you with lots of compliments and you never imagine that he feels proud to be your partner.
You always look beautiful to him.
When a person loves the hidden qualities within you, he does not look at your external beauty because you always make his eyes look beautiful. So, whatever you wear, he appreciates you and gives you good compliments.
Here you must understand that the guy who loves a girl for timepass and his fun, looks at her external beauty and show people that he was a glamorous and gorgeous girlfriend. And these are the signs he's not husband material.
If you feel the above things about your boyfriend you never need to think twice about your marriage. He'll be a good husband in future. If you love him for a long time then you know that the is also a better boyfriend forever.
He knows how to balance relationship life.
The best quality of a good husband is he was some knowledge about how to balance a relationship and family life. Because after marriage responsibilities and duties are increased and for a successful married life you must keep a balance between professional and personal life.
If you are angry for some reason and scrolling him and he never shows aggressive behaviour towards you then that's a good sign he's husband material because he knows this is not the time to explain. So he apologizes to you at that time.
It is clear that he is cool minded personality and he has full of patience to handle any situation. So there was no one better than this person. Let's start to arrange your marriage decoration.
He always respects and kindness to others.
Respect is important in a relationship and it is part of a successful married life. So the first thing to observe is whether he respects others or not and whether he is showing kindness or humbleness then he is a mature person and all these things make a guy husband material.
If you only focus on only his love side then you may face problems in the future. Because love is temporary and respect is permanent. And it hurts you more when he doesn't respect you or your feelings. So choose a life partner on the ground of respect.
And the main thing is you definitely observe how much he respects women and he gives good or bad comments about other ladies. If you know him before then you must know about his character and if you marry an unknown guy then observe his behaviour to words another lady.
Related reading: 15 valuable tips for a successful relationship.
He respects your every need.
The girl is lucky when she has a caring and loving husband. So you also say that you are lucky if you choose a perfect life partner. But the question is how to meet a husband material for marry. There are many online platforms where you choose one from the millions.
If you are already dating a guy then you take an exam with your boyfriend. Call him when he is busy with his work and check if he received your call or not. And you offer him to go to a dinner party even though you know that he plans to join his friends at night and let's check what he does.
When your all examinations are complete then you decide whether he is a husband material or not. If he passed, you are sure that he loves you more than anything else. So you said to him yes to marriage.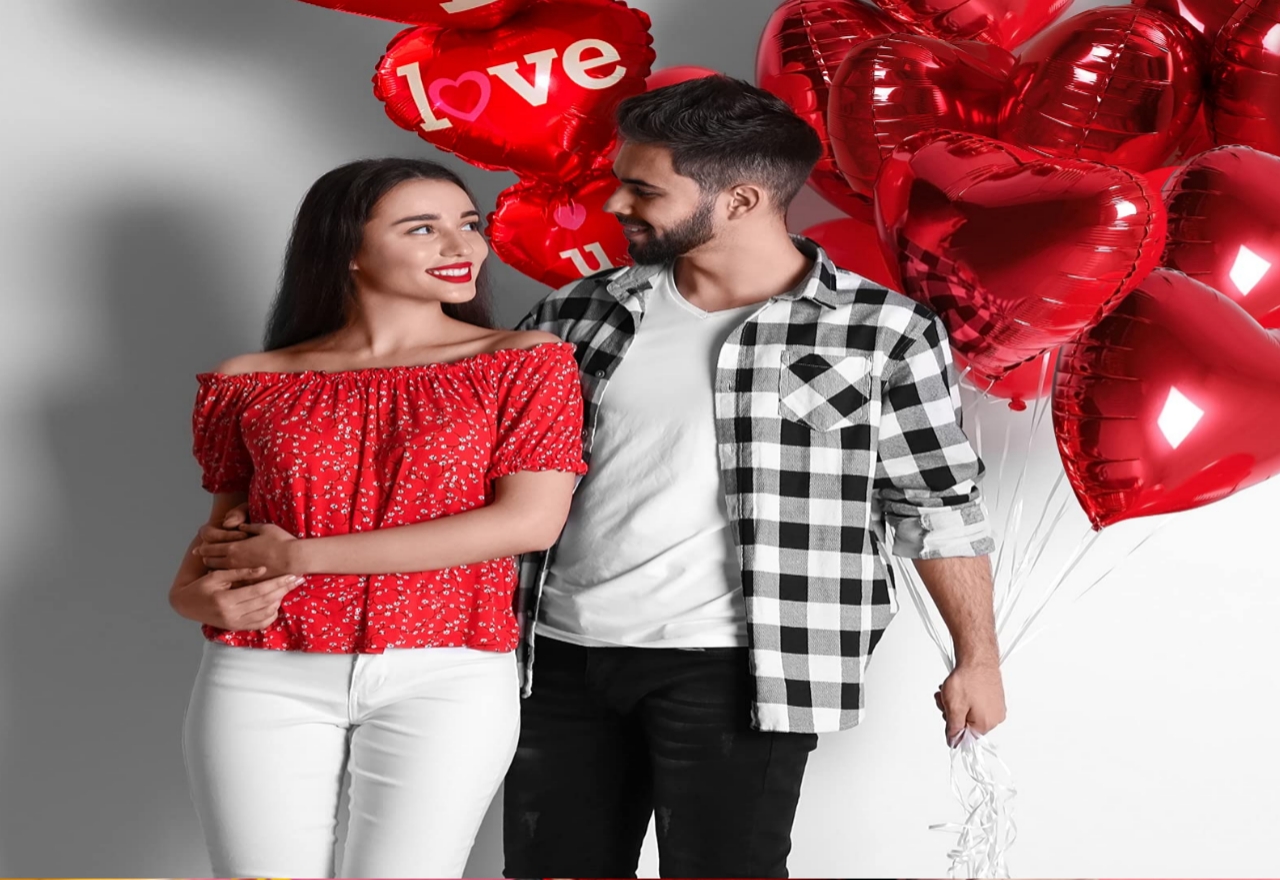 He is always ready to listen to you not judge you.
There are different types of people and also different types of opinions. When a person is always judging you then your marriage life goes to hell and you live a toxic marriage. So never forget to check that he judges you or listens to your words.
When a person always wants to understand you and your point of view then he never judges you quickly. And the most important thing is whether he believes you or not. If something wrong was done by you then he was not reacting suddenly but he try to go to the root of the problem.
These types of people always protect their wives from others and they know how to keep safe the relationship. So, if your would-be husband has this quality then you are sure that he keeps you happy all the time.
He was a trustworthy personality.
Nowadays trustworthy personality is rare. So from millions of people, you choose one trustworthy person. So that you have no worries about him having a wild stag do. You have the confidence that he would never do anything to hurt your feelings.
Building trust in a relationship is hard and it takes time so you give yourself some time and notice him. If you are engaged before then you know his character, so it's easy to know about his personality.
For example, you know your man probably drinks too much and he falls asleep before the party started. So when you hear about him, you are never shocked.
There are more similarities between the two.
This is the so amazing part of a married couple. When you both like or dislike the same thing in your daily life. Similarities make your bonding more strong and more healthy because a great time with your family particularly with your wife or husband and to spend the rest of your lives together.
The most important thing is to agree on then the little things are doesn't matter in your relationship. So if you feel that there are more similarities then he's perfect husband material and you fix him to marry. And spend the rest of your life happily.
If in your relationship you never feel that there are some similarities then you both suffer an unhappy married life. Because you both are staying unsatisfied in your relationship.
He is a problem solver.
Problems are a part of life. So we face it at any cost. Imagine that you have a life partner who is an excellent problem solver then you have no worries about it.
Sometimes we are confused about what is right and what is wrong and that makes our blood pressure high. If we marry a person who has no idea how to deal with a situation then we feel lonely in our marriage because we know that no one helps us.
When you do wrong then he advises you to correct or when you plan for a party or function your partner helps you to shoot out the typical things easily. If you want to change the menu card in the function and the supplier is charging you more money then you know that your partner will handle it. The person has the quality of good husband material.
He is brave enough for your safety.
If you are in a relationship where you feel unsafe and insecure then you live an unhappy married life. And it gradually damages your physical as well as mental health.
The person who is always thinking about your safety and place you and your needs first and others second then are the signs he's husband material. Because he knows a good husband's responsibilities to his wife. So choose then for your life partner.
And the bonus is if he is showing his brave enough for your safety then you never need time to trust him. And if he is ready to face any situation that is disturb you and also he is ready to stand for you against the world then he is the best man for you.
He knows what he wants in life.
Every person has lots of ideas in his/her life. Some of them reach their goal and taste the charm of success and some others face failure because they never do work for that.
If the person you date has set a goal and he was working hard to execute them then he's husband material because he was the power to do anything when he wants. It means his focus, dedication, and commitments are strong. So he is perfect for you because he's the husband material boyfriend.
It is now clear that he knows where he goes in the future and what to do for a strong relationship. For that, he goes the extra mile and that does not matter to him. But one thing you observe is whether he adds you or not to his future planning.
He definitely communicates with you even if it's a hard time.
When you date a husband material then it's common that you both have conflicts or disagreements. But the best thing is he doesn't take an ugly turn because he knows how to deal with it healthily. So he is a masterpiece and you never miss the chance to keep that masterpiece as your soulmate.
If a man doesn't try to put off a difficult conversation and he knows how to discuss reach a middle ground then he is the person who'll make a great husband. So that's the great sign he's husband material. So make him your life partner and live a happy and healthy life.
At a hard time, I mean after conflicts, you notice that both partners playing a silent game that who talks first because of their egos. So it makes both couples live an unhappy marriage. If your partner started communicating first then he is definitely husband material.
He treats your family and friends well.
If you date a guy and he respects your family as his own family members then he's hubby material because he has the sense of humanity and he knows that a wife or girlfriend is feel happy when her family members are happy in her relationship and for her husband or boyfriend.
At first, every parent is not easily accepting the person whom their daughter loves or dates. So expecting appreciation and affection from them is a dream but if a guy knows that her parents are not happy with him still respects them and worries about them then the guy is husband material.
If you are in an arranged marriage process then observe how he treats your family and friend, notice his way of talking, look at his body language, observe him secretly and try to know how he treats them in your absence.
He is independent.
Each wife needs an independent life partner. He doesn't need to be a rich person or a millionaire or an elegant place to be husband material. But the important thing is he has his own house or car and he never depends on others to pay bills for him.
If he's still living in his parent's house and he has no authority to go away without his family members' permission then he's not good husband material. And after marriage, you feel that the 1st year of marriage is hard but the exact thing is every year is the hardest year for you.
Whatever he doing is definitely best for him and a wife accepts his husband because his husband stands up on their own feet. But never a girl agree to marry a guy who spends his father's money. These type of guys gives you short-term happiness. So stay away from them.
He takes financial responsibility.
Financial matters are something very important to consider before deciding to marry a guy. Nowadays financial issues are the top causes of many failing marriages. So it needs to consider before marrying a guy.
So, when you started to wonder what is the quality of a husband's material then you first look at how he spends his money and how much debt he has and what his credit score looks like because these things make you some hints about his personality and his money management skills.
It's not a deal-breaker if he still hasn't covered his study loan or house loans but he has a plan in place and the biggest thing is he doesn't hide anything from you. So don't panic about that. The matter is how much he is conscious about that loan.
He is a mature person.
Maturity is very important and you must add this to your husband's material checklist. When you are looking for a person then you must focus on whether he is an emotionally mature person or not.
When a mature person do mistakes or wrongly mistakes happen then he never hesitate to apologize to you. This type of person are dealing with his emotions constructively and takes responsibility for his actions.
So an emotionally mature person will make a suitable husband. He knows how to respect your boundaries and how to keep a relationship strong and healthy. If the guy you date is a mature person and knows how to manage the situations then he's husband material.
He accepts you who you are.
We all have our shortcomings and abnormalities and it makes our life crispy and crunchy. So it's not a huge matter to consider but some people do that. And that peoples are good for nothing.
If a guy accepts you after knowing your every drawback and quirk then he's husband material and the best thing is if he never judges you about your shortcomings then he is a catch. This is the best quality of good husband material.
And you'll feel comfortable in your looks and skin colour when you're with him because he respects you and he cares for you most for who you truly are. So you need to learn how to be a better girlfriend for him because he also wants from you all these things. So why do you delay giving the same thing to him?
You are always her first priority.
A wife needs his husband's undivided attention always because a wife is the first priority for every husband. So let him check how much he gives you priority. If you feel that he gives you priority then you confirm that he loves you deeply.
When a guy thinks about you first and others after you then he's husband material and he was the quality of a good husband. If he orders food in a restaurant then he orders your favourite foods or when you plan to go on vacation then he chooses the place you like to go to and so many things he does only for your happiness.
If you date this type of guy then marry him because these are the signs he's husband material. And he keeps you happy in your relationship.
Bottom line from Progrowinlife.
Marriage is not a thing where you like someone and marry. It's a matter of a lifetime relationship. If you choose wrong then your life is hell and if you choose the right person then you feel the heavens.
Signs he's husband material is not easy to identify because most of the signs are secret signs and qualities. So you use your 100 per cent to know all about a person. Physical, emotional, spiritual, and social connections are shown as all the qualities of a person.
If you are interested to marry then read this article carefully and remember all points for observing your would-be husband. Take time and select the best partner.
You also like to watch this video: 20 good signs he's husband material.
You also like to read these articles:
How to recover your relationship with your husband?
100+ love quotes for a successful relationship.
What a husband expects from his life partner?